Buzzmachine Studios brings over 90 years of experience in graphic design, illustration, animation, 3D modeling, branding, data visualization, information design/graphics and publishing to the table.
Our work has appeared in projects for Time magazine, The Ford Motor Company, The National Geographic Society, The Magic Johnson Foundation, GlaxoSmithKline, The New York Times Company, Young & Rubicam, Chevron and Sprint, to name just a few.
---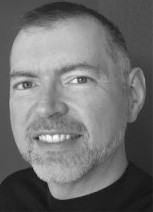 John Telford
Creative Director / Managing Partner
John has worked as a graphic artist, creative director, project team leader and presentation editor for various advertising agencies, boutique design firms and major metropolitan newspapers during his 20-plus-year career.
Specializing in the creation of high-level information graphics, John's work has been honored by the Society for News Design and the Associated Press, among others, and he has had the privilege of being asked to speak as a guest lecturer and instructor at numerous universities and national conferences around the country. John also uses his visualization skills as a consultant on proposal projects for some of the largest government contractors in the world.
He uses Adobe Illustrator, Photoshop, InDesign, After Effects, Zbrush and LightWave 3D to produce the outstanding work our clients expect.
---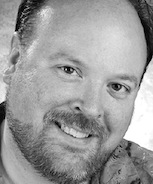 Charles Apple
Senior Information Graphics Specialist / Blogger
Charles Apple has been a leader in infographics and news design for more than 20 years. He has worked as art director of Sporting News Today, graphics director of The Virginian-Pilot, graphics editor of The Des Moines Register, and was a graphic artist for the Chicago Tribune, as well as several other papers in the Carolinas and Georgia.
A winner of numerous awards for his information graphics and graphics reporting, Charles has taught design and infographics seminars for several industry associations around the country, and has served as a consultant for newspapers around the world.
Charles lives in Orange County, Ca. In his spare time, he reads 20th century U.S. History, collects Star Trek action figures and writes a popular visual journalism blog at charlesapple.com.
---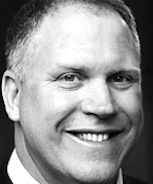 Bill Haas
Information Graphic Artist / Illustrator
Bill has a broad and divergent background, starting his career in the entertainment industry as an animator for Fox Animation Studios and Walt Disney Feature Animation before moving on to become an art director and interactive specialist for the Florida Hospital College of Health Sciences, and finally working as an information design and graphics consultant helping produce complex proposals for some of the largest government contractors in the world.
Over the course of his nearly 20-year career, Bill's work has appeared in projects for the U.S. Navy, Northrop Grumman, Harcourt School Publishers and Siemens Medical Solutions among others. His film credits include Mulan (1998), Tarzan (1999), Titan A.E. (2000), Beauty and the Beast (Encore Edition 2002), Lilo & Stitch (2002) and Brother Bear (2003).
Bill enjoys life in Orlando, Fla. with his wife and two children.
---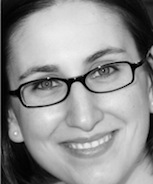 Cara DeMichele
Graphic Artist
Cara DeMichele is a graphic artist, designer and illustrator. She has eight years of experience in the newspaper industry, producing information graphics, illustrations and interactive pieces for the St. Louis Post-Dispatch.
In addition to her duties at Buzzmachine Studios, Cara is the co-owner of Clever Hands Press, a custom invitation and stationery boutique. She uses Illustrator, Photoshop, InDesign and Flash along with other traditional artistic techniques in her work, and is currently delving more deeply into the mystical intricacies of Actionscript. She is particularly fond of charts, data-driven graphics and clean, simple design.
---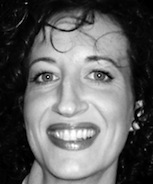 Christine Zueck-Watkins
Graphic Designer
Christine's experience includes branding, packaging and publication design. In her 20-year career, she has brought passion, fun and an eye for detail to the feature pages and special sections of two major metropolitan daily papers — The St. Louis Post-Dispatch and The Omaha World-Herald. Christine also has a love of book design, having designed everything from sports and history coffee-table books to children's books and cookbooks. She believes in clean and simple design that is presented in clever and unexpected ways.
She works in Adobe Photoshop, Illustrator and InDesign on both Mac and PC platforms. Her work has been honored by Print Magazine, the Society of News Design and Great Plains Journalism.
Originally from St. Louis, Christine enjoys life in Omaha with her husband and 4 children.